So what did I knit in the last couple of months?
Some time ago, but no blog post about it yet: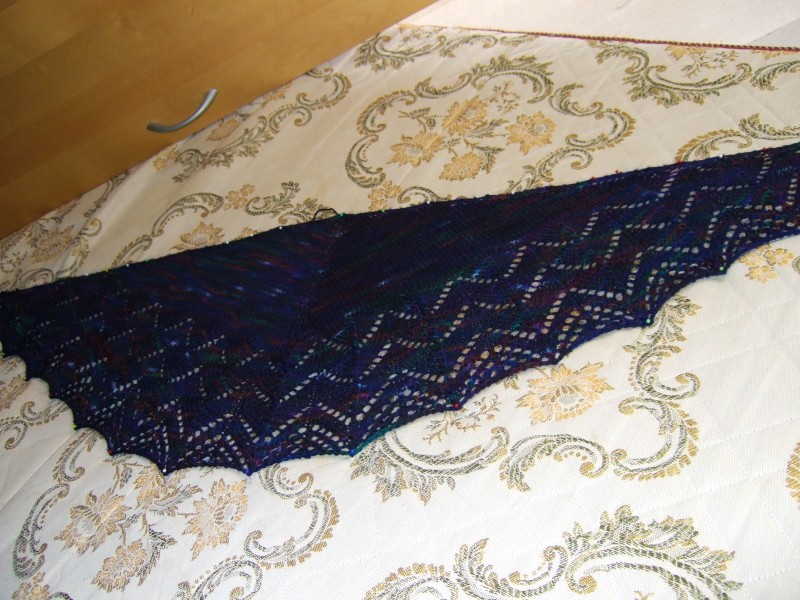 My first Traveling Woman Shawl, for my former singing teacher Maria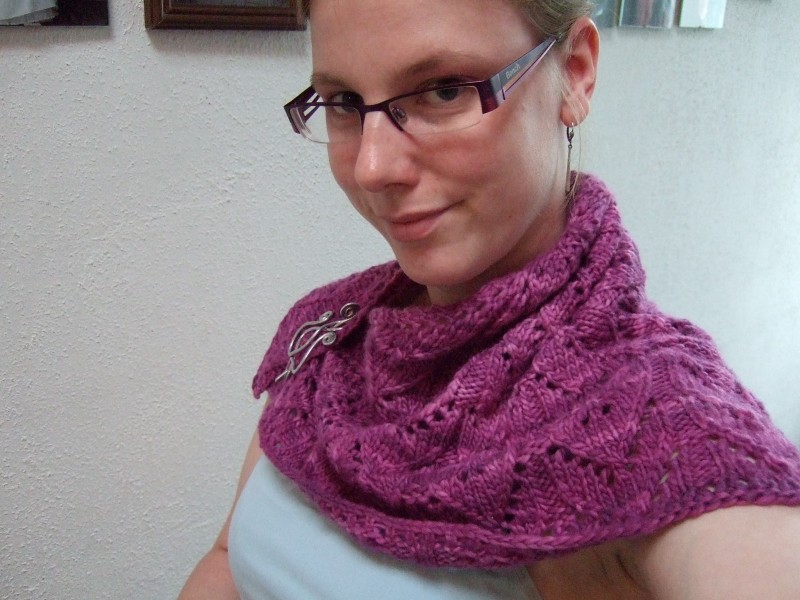 198 yards of heaven in luscious Malabrigo (colour: Holly Hock)… hmmm, nice and warm and pink

Last month I knitted another Traveling Woman for a swap, and the receiver is very happy with it!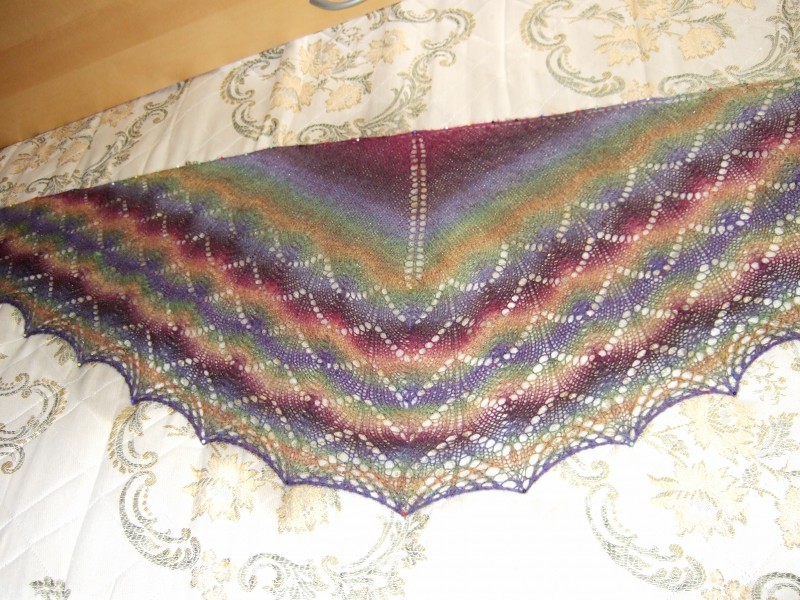 Then I knitted a shawl for David's birthday (a matching hat will follow soon):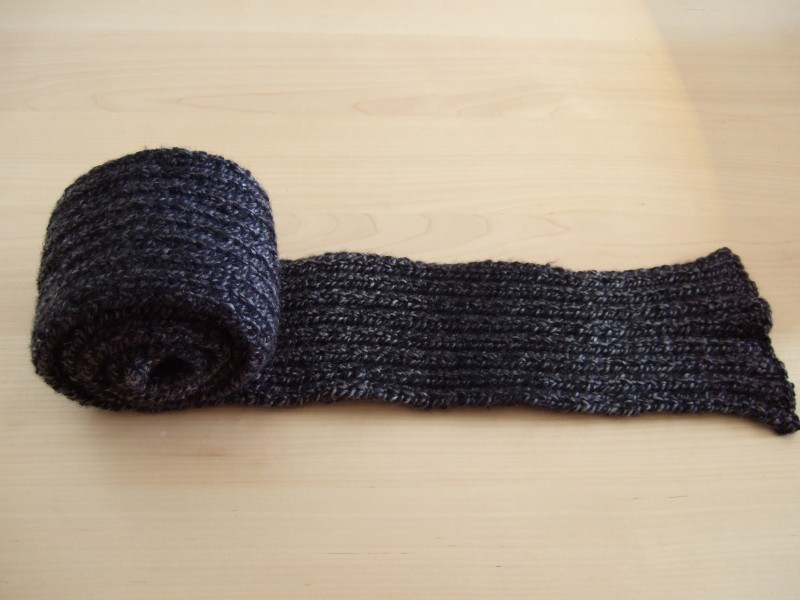 To practice knitting hats, I made a purple one, which is way to small (short). Don't worry, David will get another pattern!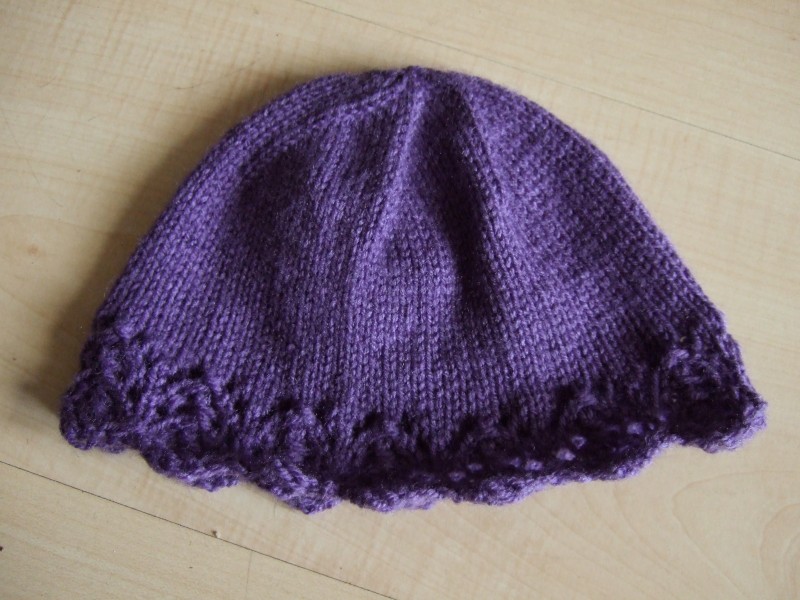 Then I made fingerless gloves for another swap: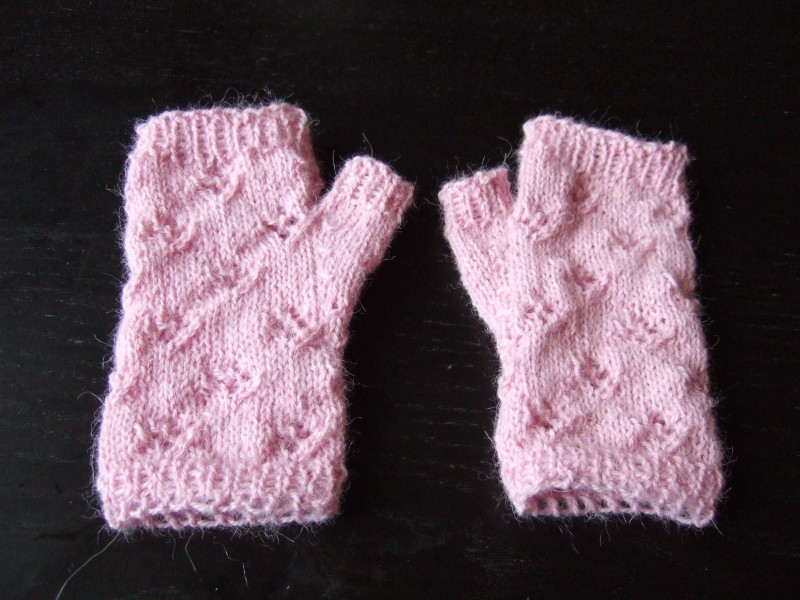 I hope the receiver will lover them! They're made of 100% alpaca, so they're very soft and warm! This was the first time that I knitted fingerless mitts, it's not very difficult and quite fast, so I'd like to make some more, for myself this time!
Swapping has its benefits: you send something and then you also receive some awesomeness! And it's a lot of fun too! I was participating in the "Get Inspired" Swap. You were supposed to get inspired by your partner, and to send stuff that would inspire her. To achieve that, you have to stalk your spoilee, read their old forum posts, look for wishlists and preferences, etcetera, to find out more about them. It's very exciting! Last Monday, my partner received my package, and she was very happy! Yesterday I got my own package from my spoiler: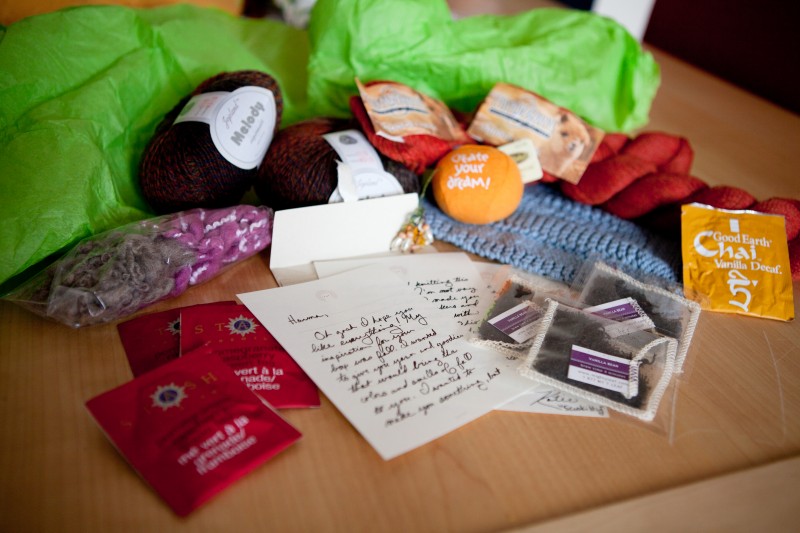 She sent me tea, beautiful autumny sock yarn, gorgeous red alpaca lace yarn, a dishcloth (which she made herself), a stress relieving ball (hahaha! Good stalking there…) and some catnip toys for my kitties. Freya has a lot of fun with it: